You Don't Have To Put On Your Trainers To Raise Money!
You might be pleased to hear don't have to run a marathon or through yourself out of an aeroplane to raise money. Something a simple as shopping can help us to find a cure! 
Stamp Collecting
In partnership with Citadel Stamps you can now raise money for The Lily Foundation by sending in your old postage stamps. Its so easy, just save all the stamps from you, your friends and family and maybe even your works and send them to: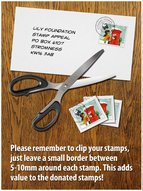 Lily Foundation Stamp Appeal 
PO Box 6107
Stromness
KW16 9AB
Give as you earn
Give As You Earn gifts are taken from your pay before tax. You choose the amount you want to give each month. For example, if you are a basic rate taxpayer, it only costs you £8 to make a gift of £10. Some companies will match your donation meaning your gift of £8 would become a total gift of £20 per month. To find out more information about Give As You Earn please visit the Charities Aid Foundation website at www.cafonline.org.
Easy Fundraising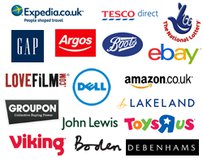 Shopping through Easyfundraising means that you can contribute to The Lily Foundation without costing you a penny. Every time you shop through the retailers included in the scheme to will be donating to our charity
Their home page will give you the instructions to register and how to support The Lily Foundation. All you do is shop and the retailers donate. It really is that simple!