Celebrate the life of a loved one by raising money in their memory.
Sometimes taking part in, or organising a specific fundraising event in remembrance of a loved one,  can be a positive way to celebrate and honour their memory.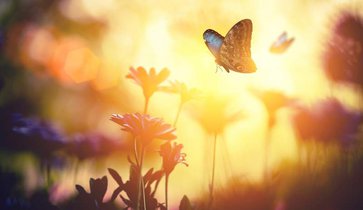 For some this can develop into annual events, often to mark poignant dates such as birthdays and anniversaries. In memory pages provide a simple and sensitive way for your supporters to raise money online to remember a loved one.
And when someone makes an in memory page, a collection page is automatically created. It brings together all the fundraising happening in memory of one person, and acts as a lasting legacy.
Please follow this link to set up your page. Thank you for supporting our charity in memory of your loved one.
Pages in memory of:
Please take a moment & click on their justgiving pages to read about these truely inspirational people, who despite struggling with Mitochondrial Disease, showed great strength & courage and brought so much love and happiness to their family & friends.
Ted French 
Ted's mummy and daddy have set up a justgiving page to raise money for the Lily Foundation on an ongoing basis in Ted's memory. To read Ted's story please click on his name. Our thoughts are with the French family and we sincerely thank them for all their hard work fundraising for The Lily Foundation.
Ian and Martin Dilworth
Deborah Dilworth has set up a justgiving page in memory of her brothers Ian and Martin who sadly lost their fights with Mitochondrial Disease. Our thoughts are with you Deborah and your family and we sincerely thank you for fundraising on behalf of The Lily Foundation.
Emily Hodder
Angela Hodder has set up a justgiving page in memory of her daughter, who sadly lost her battle to Mitochondrial Disease on the 3rd September 2014, at 16 years of age. Our thoughts go out to Angela, Steve & Joe and we thank them most sincerely for fundraising for The Lily Foundation.
Evelyn Johnson
Keeley Johnson has set up a justgiving page to memory of her daughter. At the time the page was set up, Evelyn was a lovely baby given just months to 2 years to live. Despite being a little fighter she sadly passed away in November 2014.  Our thoughts go out to all Evelyn's family and we thank them for fundraising on behalf of The Lily Foundation.
Kian Musk
Jody Fancy and Nick Musk have set up a justgiving page to in memory of their gorgeous son who was sadly lost to Mitochondrial Disease in January 2015 at just 5 months old. Thank you so much for wanting to help others at this hard time. "......of all the special gifts in life, however great or small, to have you as our son was the greatest gift of all. A special time, a special place, a special son we cant replace. With an aching heart we whisper low, we love you son and miss you so ..."
Jeff Trollope
Jeff's Trolllope sadly passed away in December 2014 aged 86. Family and friends choose us as the charity to support in his memory because a member of their family Jack has Mitochondrial Disease. In their words "We hope your charity will bring about some intervention that will offer hope for heartbroken families" Thank you for your support for Jack in Jeff's memory.
Thomas Cowley
Thomas sadly passed away due to mitochondrial disease aged 15 on the 12th December 2013. His parents and family say: "In celebration of his life and in his death, Thomas would like everybody to make a donation to his chosen charity. This would provide a legacy which could be used to find a cure for Mitochondrial disease which struck Thomas without warning and without knowing the illness existed" They have set a target of raising £5000 in his memory. We want to thank you for doing something so kind and generous in your gorgeous sons memory. Thank you 
Jane Drohan
Jane's family and friends have set up this page in memory of Jane to support our charity. One of the comments about Jane on the page is " I am very sad for the loss of your dear mum who has a special place in my heart for being a warm, caring, supportive and positive soul despite her own illness" The good the money raised will do seems an amazing legacy for an amazing lady - thank you 
Sophia Chapstick
Sophia lost her fight with Mitochondrial disease on the 22nd May 2015 at just 8 months old. Her amazing family have decided to donate money collected at her funeral to our charity. They say "We are fortunate that The Lily Foundation have helped fund an exome sequencing programme which we are hoping will tell us which gene affected Sophia. Our family and friends are passionate about raising money to raise awareness and to improve the speed and reliability of diagnosing this awful disease" We know they are planning other events in Sophia's memory. Thank you and our hearts go to you all at this difficult time
Billy Atkinson
Very sadly, Billy was lost on the 28th June 2015 when he was 5 month old. He passed away from Leigh's disease. Billy's family found out just 3 days before his passing that he had Mitochondrial Disease.
We are honoured that so soon after his passing his family and friends have chosen us as the charity they would like to raise money for in his memory. 
Thank you so very much and our thoughts are with you all at this sad time. 
Kaylan Curtis
Kaylan sadly lost his fight with Mitochondrial disease at just a year old in September 2015. He was diagnosed just a few months earlier. Kaylan's family and friends want to help us fight for a cure and as well as some events have set up a Just Giving page in his memory. Thank you so very much  - you are all in our thoughts.
Adam Flynn
Adam passed away from Mitochondrial Disease on the 02/02/21015 at 20 years old. His strength inspired many and in his memory his friends and family are supporting our charity. Thank you so much for doing this at such a emotional and difficult time 
Gabriel Rennie
The very special Gabriel was sadly lost to Mitochondrial Disease in 2014 at just 4 and a half months old. His amazing parents set up this page to raise money in his perfect memory to help us find a cure. Thank you so much and we send you all so much love. 
Eliza Rose Thompson Richardson
Eliza sadly lost her fight with Mitochondrial Disease in 2016 aged just 2 years. Her amazing family at the hardest of times wanted to do something in her perfect memory. So they have decided to raise some money to help in the fight for a cure so one day other families do not have to go through what they are living now everyday. Thank you. 
Tyler Sims
In the words of Tyler's Auntie - Tyler was a lovely little boy never cried about nothing even tho he was going threw the hardest times he always had that cheeky smile on his face. Sadly he lost his fight with Mitochondrial Disease but his family want to do something amazing in his memory. Thank you so much 
Patricia Carruthers
Patricia sadly passed away on the 12th May 2016 at the age of 81 to Mitochondrial Disease. Her family kindly donated the collection at her funeral and proceeds from the sale of some of her specialist equipment to our charity to give hope to others in her memory. Thank you so much of thinking of others at this sad time. 
Lydia Draycott
Lydia passed away from Mitochondrial disease in June 2016, she was just 1 and a half years old. Her family decided at their darkest of times to collect money for our charity to try and prevent this happening to other children just like Lydia. Thank you so very much/