Chris lost his battle against Mitochondrial Disease, aged 24, at the Norfolk and Norwich University hospital where his condition had been diagnosed after he and his family moved to Norwich in September 2003.
His parents, Marilyn and Graham, and brother Ben, scattered his ashes at Old Trafford; Chris had idolised Man U since he was four, managing several trips to watch them play. His second passion was Spixworth Social club, where he became an award-winning member of the pool team and a successful fruit machine player.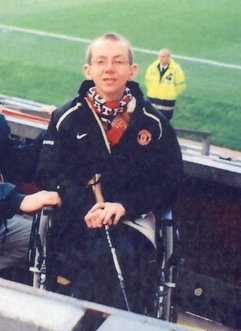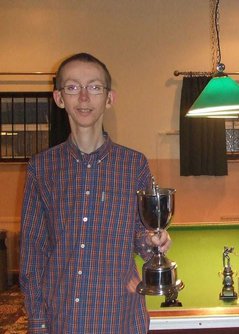 Born in Essex, Chris was diagnosed as deaf at three years old and suffered kidney problems from the age of eight. After discovering he had a lack of testosterone, Chris was seen by several specialists and underwent a series of tests. Despite being seen by experts at Great Ormond Street Hospital and Southend General Hospital, the true extent of his condition remained a mystery until the move to Norwich.
The registrar looking after Chris arranged for him to see a heart specialist and a neurologist, both of whom recognised the disorder but, by September 2006, his condition had worsened with his kidneys failing, and he began dialysis in May 2007.
Marilyn and Graham still marvel at the strength, fortitude and good humour of their son: "He was a little diamond. He never ever gave us a day's trouble or aggravation. We haven't got one bad memory of him. It was such a delight to have him as a son. He never moaned and always put himself out for people. Despite how ill he was he never complained; he just accepted everything. We will never forget his smiley face; even the day he died in hospital he was smiling."