18/8/89-26/12/17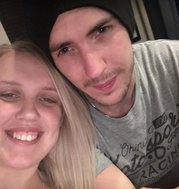 Jess was born at 38 weeks after a fairly unremarkable pregnancy and a long 47 hour labour.  A normal, healthy 7lb 5oz bundle of joy.  She developed quickly, meeting all her expected milestones ahead of schedule, an incessant chatterbox from 10 months old!
At two and a half years old Jess had a few days of being unwell with what was thought to be a stomach bug.  Then just as we thought she was getting over it she had her first siezure out of the blue.  In fact she went on to have a further three more later that day in the RVI in Newcastle where she was admitted for observation.  An EEG showed some irregularities but Drs didn't feel it was necessary to label her or treat her for epilepsy as it was an isolated incident and put it down to febrile convulsions.
At four years old, again Jess had a small seizure getting ready for school one morning but recovered quickly and no treatment was needed. 
Life settled into a normal family routine, Jess and her brother and sister, Ben and Hannah, were happy go lucky normal children, excelling in school, popular with friends.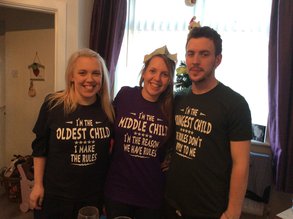 Then at 15 years old just as Jess was preparing for her GCSEs she had another seizure which resulted in her losing most of her vision for several months.  With only a small pinprick tunnelled vision she had all her exam papers specially printed to be able to read them.  Amazingly she passed 10 GCSEs with nothing lower than a B grade!  A few months of follow up appointments and investigations drew a blank and she was referred to as a medical mystery, by then all her sight had returned. 
Within the next couple of years there followed a diagnosis of migraines with aura and visual disturbances.  Undeterred Jess continued to work hard and played harder.  She even raised funds belly dancing in a dance group to be able to spend her 18th birthday climbing Machu Pichu and helped build a community project in Lima, Peru.  She was loving life!  She settled into her own home with her future husband and had her son Noah.  Armed with a fistful of qualifications, adding A levels and a degree to her CV she was also well on her way along her chosen career path and onto the Graduate Teacher programme.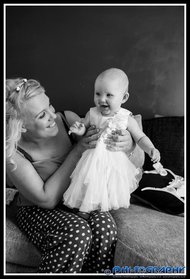 And then the rug was pulled from under her!  22 years old, multiple seizures, several stroke like episodes left her weak down one side and faced with a concoction of drugs she was unconscious in intensive care. We were told to expect the worst. Drs were unsure if she would pull round or if she did if she would have possible permanent brain damage.  Jess is a fierce warrior... she fought back!  She even returned to work after a few months.  But only a few weeks down the line mito had other plans for her and she was back in intensive care, baffling the Drs to know the cause. No one at his point thought to put all the jigsaw pieces together.
It was during this hospitalisation that Ben, who had joined the army and was only two weeks from his passing out parade had his first unexplained seizure and was medically discharged!  Brother and sister both presenting with similar symptoms led Drs to explore genetically inherited disorders and a diagnosis of mitochondrial disease came pretty quick.  Both had the same POLG 1 mutation.  Neither of them gave in, determined to carry on as normally as they could, Jess even went on to have her daughter Willow.
It wasn't easy for either of them.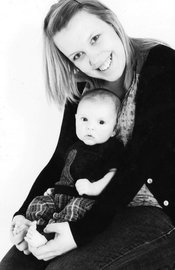 Their chosen careers were no longer viable options.  Jess hated the 'disabled' label, the use of a wheelchair, the need for a career, the endless round of Drs appointments.  She was a mito warrior, she was truly a beautiful person who fought this disease with courage, dignity and positivity, she gave it her all right to the end.  Noah and Willow were showered with her love, she guided their early years and for those of us who remain around them we will ensure they will always know what an extraordinary person their mummy was. And together as a family we will continue to fight to find a cure with the Lily Foundation as Jess would have wanted, and for Ben, who remains relatively stable and well.