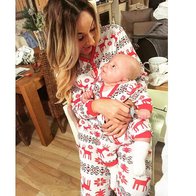 On the 25th March 2016 I gave birth to the most beautiful boy Hugo Myles having to be induced due to pre-eclampsia he was born weighing 5lb 8oz, little did we know what was going to happen. Hugo from the start had some difficulties and needed a bit of oxygen for the first few seconds of his life.

A week later we got to take our little boy home and be a family. Things didn't seem quite right from the start Hugo took a long time to drink his bottles and struggled holding his head. At about 4 months old I took Hugo took the doctors as his eyes was not fixing and following, we were referred to a paediatrician. The completed some blood test and from these and his clinical symptoms, we were told he had mitochondrial disease.
At 6 months old he had a NG tube fitted and started gaining lots of weight and at 16 months old he had a peg fitted which was an amazing thing for us as a family.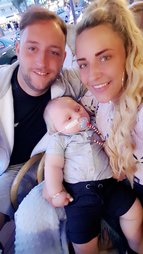 Hugo had chicken pox at 14 months old and had to be ventilated to give his body a rest. At this point he started to have seizures. When he came home we saw that a little bit of him was missing but we just so happy we still had him and we were still a family. 

At 20 months Hugo came down with the RSV  and had to be ventilated again. We were told he would bounce back just like he had before. Sadly, he didn't and just a few days later we had to have the conversation that no parents should ever have. We made the decision that had to be made for Hugo,  to take him off of the ventilator. Hugo passed away 2 days later.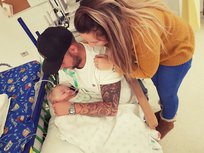 Hugo to us was a miracle and a blessing, and we were so proud to have been his parents. In his short 20 months of life we saw his first smile, his giggles, his first teeth, we had endless amounts of cuddles and we got to take him on numerous holidays including abroad. Every little thing made us so proud of him.

We are devastated at the loss of our beautiful baby boy,  but so incredibly thankful have had him, even for a short while and been able to go share all those special memories with him. 
Kristianne, Hugo's mummy