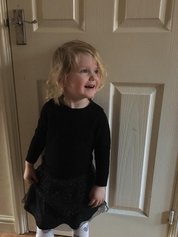 Friday 23rd of March 2018 began in a very normal way for us but little did we know it was going to turn out to be the start of a terrifying time for our family. 
At 8am my usual loud, demanding and slightly crazy daughter got very distressed only to start being sick. I thought we were in for a second stint of the winter vomiting bug, little did I know this was far from the case. By lunchtime we now know she was having small seizures but not of the classic kind that everyone thinks of.  They were so minimal although I knew her behaviour was abnormal I never thought they were seizures.
We went to the Horton General Hospital and immediately Grace started baffling medical professionals with her symptoms. They all seemed to fall in line with many different illnesses but nothing definitive. She was immediately treated for sepsis and meningitis whilst waiting for a CT scan.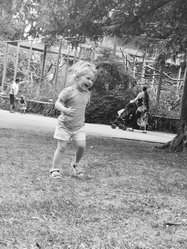 At 11pm on Saturday night we were still no closer to a diagnosis but a slot became available for her at the John Radcliffe in Oxford. Here she was to undergo an MRI scan. On Sunday we learnt our baby girl had in fact had a stroke at just 3 years old! We spent the next 2 weeks in Oxford on what we hoped was the road to recovery. 
On Friday the 6th April things went from bad to worse. Grace had another more severe stroke which left her with a seizure that they were unable to control without the drastic action of being put into an induced coma on a ventilator in PICU where we spent a total of 17 days.
Friday 20th April we were asked to meet with the Neuro Consultants. We were delivered the heartbreaking news that Grace had Mitochondrial Disease and there was nothing that could be done for her. Despite all efforts they could not control her seizures, her mitochondrial disease was very advanced and she was unlikely to cope very well off the ventilator, if at all.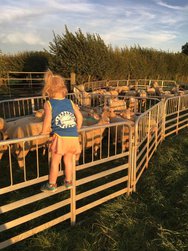 Saturday 21st April, Grace's monitors were spiking for no reason and seizures were returning so we decided, with the advice of the medical professionals that it was only fair to her that we allow her to come off the ventilator. We knew she would not wake, we knew we were only going to have at most a couple of days with her but we still spent that last bit of time willing and praying she would get better. She didn't. On Monday 23rd April at 13:02 Grace passed away just a month after first falling ill. 
Whilst we are hurting in ways I never thought possible right now and we are probably still in some form of shock, we will be eternally grateful to all of the staff at the John Radcliffe Hospital in Oxford. They fought as hard as we did for my baby girl and she received the highest level of care right to the end.
Kira, Grace's mummy