Noah was born on 7th January 2010. His arrival was particularly special, as he was n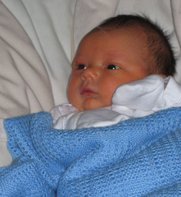 ot only a first child to Ashleigh and Nick, he was also a first grandchild to Linda & Harry and Sheelagh & David. Ashleigh's brother Stuart was also delighted to become an uncle for the first time
Noah's first year was a magical one. It was a joy for his family to watch him grow and learn, meeting the baby milestones that every parent takes joy in seeing. Ashleigh fondly remembers her maternity leave with Noah, taking him to baby yoga, baby massage and swimming lessons.
Noah was baptised in August 2010, which was a very special occasion for all his family and friends. He loved the water from day one and was always happy splashing around and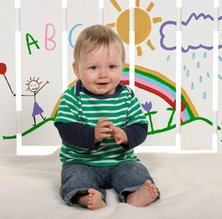 drinking too much swimming pool or bath water! He had particular fun on a family holiday to Spain, impressing onlookers with his early swimming skills
Noah's happy temperament and cheery disposition allowed for a relatively smooth transition to nursery as Ashleigh returned to work. He even took the family move to Newtownards in his stride. His first year was rounded off with happy celebrations of 
his first Christmas and Birthday with his friends and family around him .
Everyone was shocked when Noah was admitted to the Royal Children's Hospital a week after his first birthday, with multiple organ failure. He was cared for tirelessly by the medical staff and his family for two and a half months. He showed real resilience, courage and even good humour during his recovery.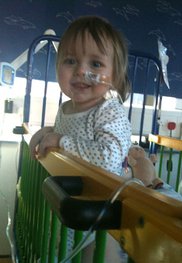 Mum and Dad were able to take him home in late March, and his recovery and rehabilitation continued throughout the rest of the year.
In spite of the uncertainty of a diagnosis for Noah, and challenges surrounding his health and development, the family had a joyous year with him, full of laughter and love. Everyone took delight in the continuous little steps of progress he made along the way and were overjoyed to see him take his first steps just before his second birthday! 
The family again enjoyed a very happy Christmas period and second birthday celebrations for Noah.
Sadly Noah caught a simple infection and became ill again shortly after his second birthday. Everyone around him was devastated when he died very suddenly of heart failure in the Children's Hospital in the early hours of Wednesday 25th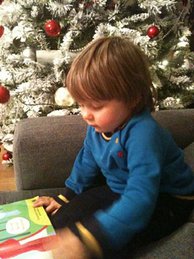 January 2012.
 In the weeks following his death, the family were advised that investigations had found evidence of Mitochondrial Disease - a rare form of metabolic disease. This disease was responsible for Noah being unable to deal with even simple infections, for seizures that he had experienced and for his developmental delay and regression. Sadly, the condition is genetic and Nick and Ashleigh have a long wait to establish whether Daisy, born three weeks after Noah's death, is also affected.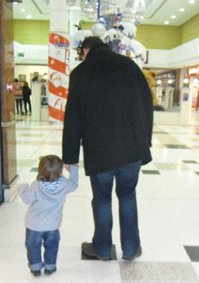 Nick and Ashleigh's Tribute to their little boy:
Noah was everything to us and changed our lives for the better, forever. He was a beautiful boy with sparkling blue eyes, a beautiful complexion, an adorable little laugh and a smile that lit up the world. Noah was also a beautiful child on the inside. He had a gentle and cheerful character; with a twinkle in his eye he filled us with joy and laughter every minute of the day. 

We are both so proud of his courage and resilience. He overcame huge obstacles and leaves us in awe of his bravery and strength. We only wish he could have lived a full life, to experience everything that it has to offer.
It is particularly difficult for us to think that he will never get to meet his little sister who arrived three weeks after his passing.  However, Noah will always be a part of our family and we will take great joy in telling Daisy all about him. Daisy was Noah's only word and he used it to describe anything pretty and nice. Now we have a little echo of him every time we say her name.

We thank God that Noah does not have to go through any more suffering, and that he is now at peace. We will carry him in our hearts forever. Sweet dreams baby boy.