Our beautiful boy Gabriel was born the 1st January 2014 weighing 5lb 8oz. He was perfectly beautiful with his Angelic little face and full head of dark hair. After a good pregnancy we had no reason to be concerned or worried, we were just so excited to meet our new baby.
Sadly we soon realised that something was very seriously wrong, Gabriel was not breathing when he was born. He was quickly transferred to Alder Hey Hospital Intensive Care Unit and put onto a ventilator to sustain his breathing. He spent most of his short life undergoing many invasive tests and procedures, it was absolutely heartbreaking to have to watch our tiny baby go through so much and feeling so helpless. It was like torture when every fibre in your body just wants to protect and care for your baby.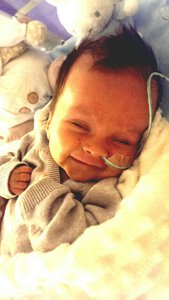 At around 3 months and what felt like a lifetime spent on Intensive Care, we were given the devastating news that Gabriel had a very rare Mitochondrial Disorder called Pyruvate Dehydrogenase Deficiency. We were told the crushing words that no parent should ever have to hear, there was No treatment and No cure for Gabriel and we were losing our beautiful baby boy. Our only child that we have loved and adored from the moment we saw him on his first scan at just 8 weeks old.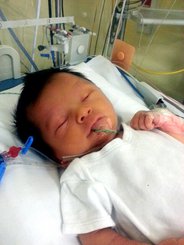 At just four and half months old and after a brave and courageous battle we sadly had to say goodbye to Gabriel when he went to sleep in our arms for the last time. We lost our precious baby boy to this Cruel condition and have been left completely and utterly heartbroken and devastated!
"If Love could have kept you alive you would have lived Forever Our Beautiful Boy xxx"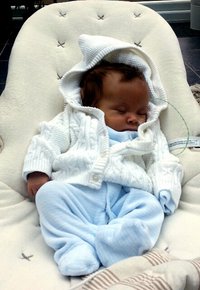 Nothing in this life can ever prepare you for the crushing pain of losing your child!
Please help us to raise Awareness and find a cure for this cruel condition!