Our beautiful daughter Beatrice sadly passed away on the 24th February 2014.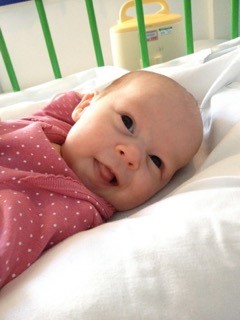 Her battle for life was one she could not win, though she gave it her best shot.  She was diagnosed aged 6 weeks old with restrictive Cardiomyopathy a rare disease of the cardiac muscle and was treated by the excellent cardiac specialist teams at GOSH. She deteriorated rapidly from first diagnosis on the 10th January 2014 until she died on the 24th February. 

She and we as a family, received exceptional care from everyone at GOSH. She made it to the top of the UK heart transplant list but her size, frailty and time were against her. After fighting the hardest of battles, showing strength and courage far greater than her age she could fight no more. Her heart was too tired. Following her death we were referred to the Mitochondrial disease specialist team at GOSH as this is a possible cause of Beatrice's heart condition and they first put us in touch with The Lily Foundation. Since she died we have received support through research funded by The Lily Foundation that is examining Beatrice's DNA to determine the genetic cause. Latifa the Research nurse at GOSH, also funded through The lily Foundation, has been a brilliant as our point of contact who is there to answer any questions or worries we may have or merely for an update on the research.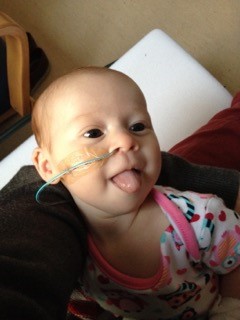 If it wasn't for this research we are aware that we as a family may have had no other real options available to us to try and determine a genetic cause for Bea's death, to try and find some answers to the never ending 'why's. This offers us as a family a glimmer of hope in the continuous darkness of loosing our beautiful baby girl. It is the only chance we have to determine if we can have children in the future  and we are forever grateful to the Lily foundation for allowing us to have this hope, and for giving us and so many children and families in the future the belief that this devastating disease in it many possible forms and manifestations can one day be cured.'