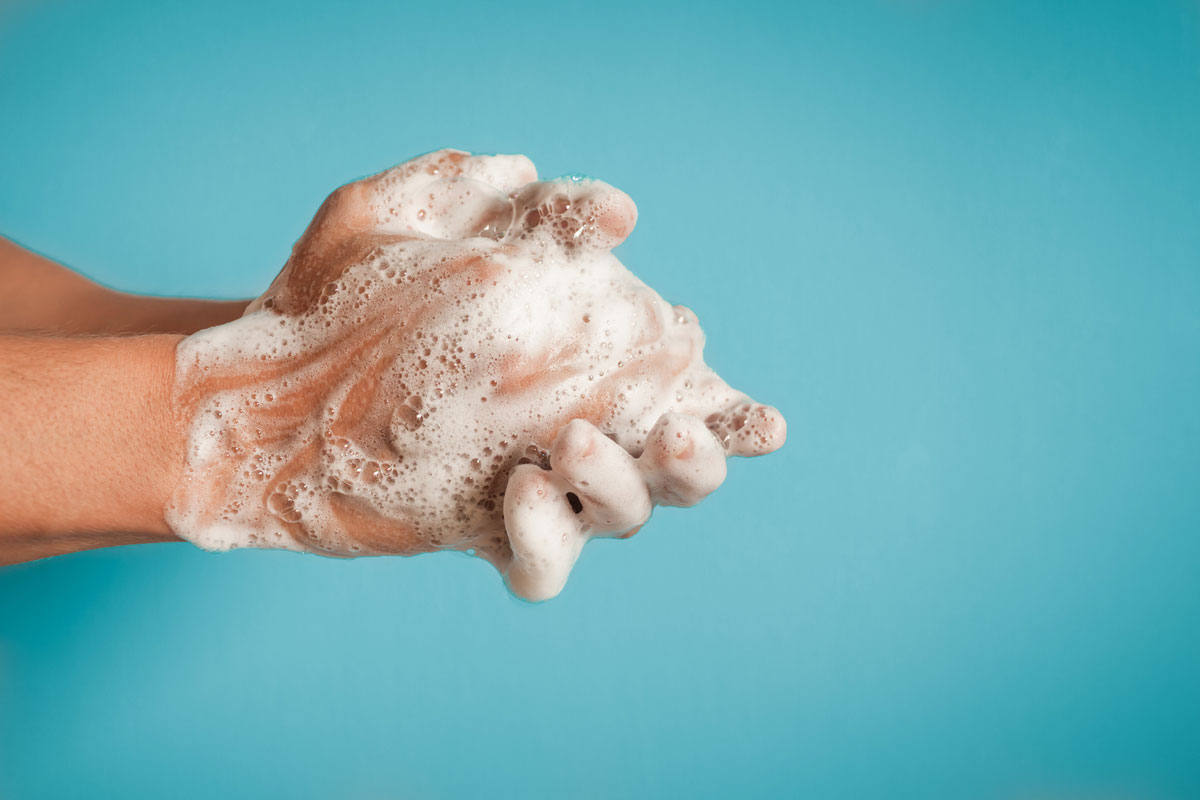 In situations where members of shielded households return to the workplace or school, we recommend taking additional precautions to reduce the risk of infection for others living with you.
We realise that every family situation is different, and that not all suggestions are going to be possible or even necessary for all families. This advice is simply intended to help support personal decision making.
General Precautions
-   Leave all non-essential personal items at home.
-   Regularly disinfect items you have brought to work/school eg. bags, phones, pens, credit cards etc
Before leaving work
-   If possible, shower and change into clean clothes and shoes before travelling home.
-   Put dirty clothes and shoes into a bag for soiled clothing. Consider using a cloth bag you can wash along with your dirty clothes each day.  
-   Wash your hands or use hand sanitiser after removing work clothes and before touching clean clothes.
When arriving home
-   If you are unable to change clothes before leaving work, we advise clothing is removed outside the main home in an isolated location (ie. garage/porch/utility room).
-   Do not wear shoes from work into your home. Wipe shoes down with disinfectant wipes.
-   Wash clothes worn at work using your usual laundry detergent as hot as instructions permit.
-   Wash or safely discard dirty clothes bag.
-   Wash hands after handling dirty clothes and shoes.
-   Shower before interacting with your family.
-   Regularly clean all communal spaces/surfaces thoroughly. This includes tables, doorknobs, light switches, countertops, handles, desks, toilets, taps, sinks and electronics.
-   Depending on your work environment, you may choose to isolate from your family to further limit their potential exposure.
Isolating within the home
The UK government provided the following advice to reduce potential transmission in the home. This was intended for shielded patients but also applies to other family members who have returned to work/school and have chosen to isolate from the rest of their family to minimise transmission risk. This guidance is relevant for all UK families.
-   Minimise the time other people living with you spend in shared spaces such as kitchens, bathrooms and sitting areas, and keep shared spaces well ventilated.
-   Keep 2 metres (3 steps) away from people you live with and encourage them to sleep in a different bed where possible. If you can, use a separate bathroom from the rest of the household. Use separate towels from the other people in your house, both for drying yourself after bathing or showering and for hand-hygiene purposes.
-   If you share a toilet and bathroom with others, it's important that they are cleaned every time after use (for example, wiping surfaces you have come into contact with). Consider drawing up a rota for bathing, with you using the facilities first.
-   If you share a kitchen with others, avoid using it while they're present. If you can, take your meals back to your room to eat. If you have one, use a dishwasher to clean and dry used crockery and cutlery. If this is not possible, wash them using your usual washing-up liquid and water and dry them thoroughly. If you are using your own utensils, remember to use a separate tea towel for drying these.
-   Everyone in your household should regularly wash their hands with soap and water for 20 seconds, avoid touching their face and clean frequently touched surfaces.
More information
Full UK guidance for shielded patients:
https://www.gov.uk/government/publications/guidance-on-shielding-and-protecting-extremely-vulnerable-persons-from-covid-19/guidance-on-shielding-and-protecting-extremely-vulnerable-persons-from-covid-19#what-has-changed
Government guidance for patients in Wales, Scotland and Northern Ireland:
https://gov.wales/guidance-on-shielding-and-protecting-people-defined-on-medical-grounds-as-extremely-vulnerable-from-coronavirus-covid-19-html
https://www.gov.scot/publications/covid-shielding/
https://www.nidirect.gov.uk/articles/coronavirus-covid-19-advice-vulnerable-people
Lily Foundation Covid-19 Health advice:
https://www.thelilyfoundation.org.uk/coronavirus/coronavirus_advice/
Lily Foundation Useful Contacts:
https://www.thelilyfoundation.org.uk/coronavirus/coronavirus-useful-contacts/