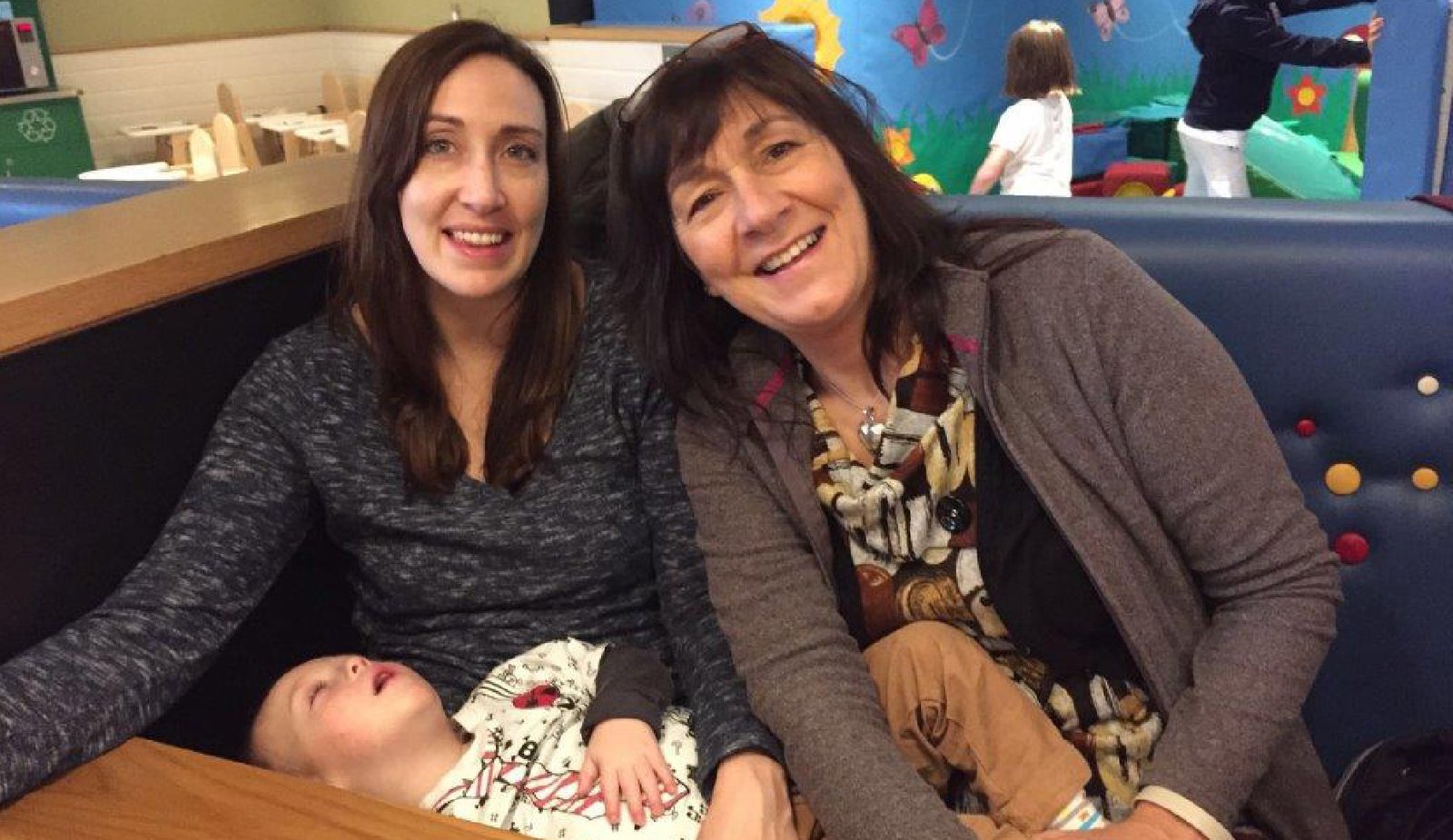 "Thanks to The Lily Foundation my husband and I were able to take our son Jake, 2, who has Alpers [a form of mitochondrial disease] to Woburn Center Parcs. We didn't do much more than swim, eat and walk, and that was perfect!
Jake loved swimming in the Tropical Paradise pool area. It has shallow areas where he could sit in the water and splash about. He was even brave enough to go down the small slides on his own, while a slightly worried mummy caught him at the bottom! Walking about in the warm water was perfect physio for him and great for strengthening his muscles.
We walked in the woods, fed the ducks and played in the parks. It's so well set up for children and families - every restaurant has a soft play area where we could leave Jake to his own devices. We ate amazing food although Jake was so zonked after the swimming pool he slept through the whole lunch (see pic)!
It's definitely good for the soul to wake up in the morning surrounded by so much nature. We felt like we'd been away for ages! Thank you so much for a wonderful holiday and memories to treasure forever."
- Katie Hughes