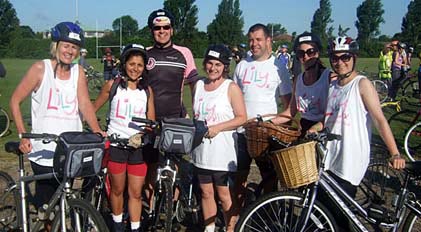 The Lily Foundation
The Lily Foundation was founded in Lily's memory,having lost her battle to Mitochondrial Disease at just eight months old. The charity aims to give hope, answers and support to the many other children and families that face the challenges of this disease today.
What's Mitochondrial Disease?
Did you know? Every twenty minutes a child is born who will develop Mitochondrial Disease by the age of 16! There is no cure for this disease. We have created an animation to explain how important mitochondria are, and what happens when they go wrong.
Our Mission
The Lily Foundation has three aims: To fund research to improve diagnosis and increase treatment options, and ultimately find a cure. To raise much needed awareness of these conditions both in the general population and the medical community. To support families affected by this condition.
You can make a difference
Have a look at The Lily Foundation events or challenge yourself and get involved. As supporters you are the ones that make the difference.
Tweet
Latest News
Congratulations to the 2015 London Marathon Lily Team!
A massive well done to our amazing team at the 2015 London Marathon. It's an incredible thing to have done. You have achieved so much, not only for yourselves but for all of our Lily families and people living with Mitochondrial Disease all over the world! With a team like you guys behind us we know one day will find that cure! Thank you - now go take it easy!
Fight Night III - 9th April 2015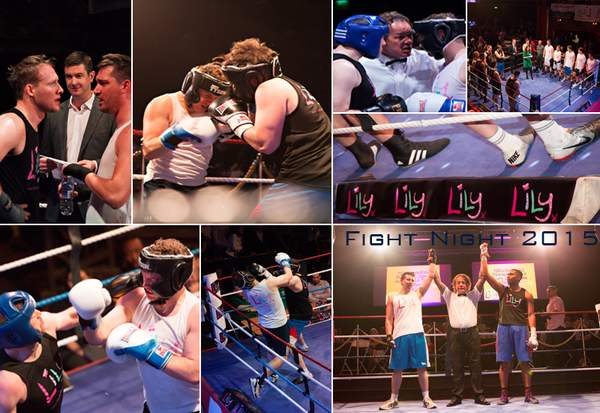 Congratulations and thank you to our brave Lily warriors who boxed their way through blood, sweat and cheers on the 9/4/15 to ensure that The Lily Fight Night III was a huge success. Also a big thank you to Adam Levanthal, Andy Burton and Andy Scott for their ring side commentary and The Clapham Grand for once again being an amazing venue. Another great night, another great atmosphere - we can't wait for next year!!!!
The Wonderland Ball -14th March 2015
Thank you to everyone that joined us for our 2015 ball - because of you we raised £100,000! That's alot of hope, support and research to help find a cure - you are amazing.
Please watch our 2015 video featuring some of our families, our family day and how you helped to change the law!
We did it!
Hearing the decision read out in the House of Lords, was an incredible moment for affected families all over the UK and for the Lily Foundation, which has worked tirelessly towards this motion. We would like to extend our heartfelt thanks to all those who have worked alongside us during this campaign - especially the families we work so closely with, and also the wonderful and pioneering British scientists leading the world in this field of medicine.
Mitochondrial Disease is an unimaginably cruel disease and this technique offers families the chance to break a genetic chain of suffering and eradicate this disease from their entire family line, paving the way for a much more optimistic future.
We did it - together we changed the law!
£2 a month appeal
£2 is less than the cost of half a pint of lager and is definitely less than a G&T! If all our supporters could spare £2/month you would be making a real difference. Click here to help!