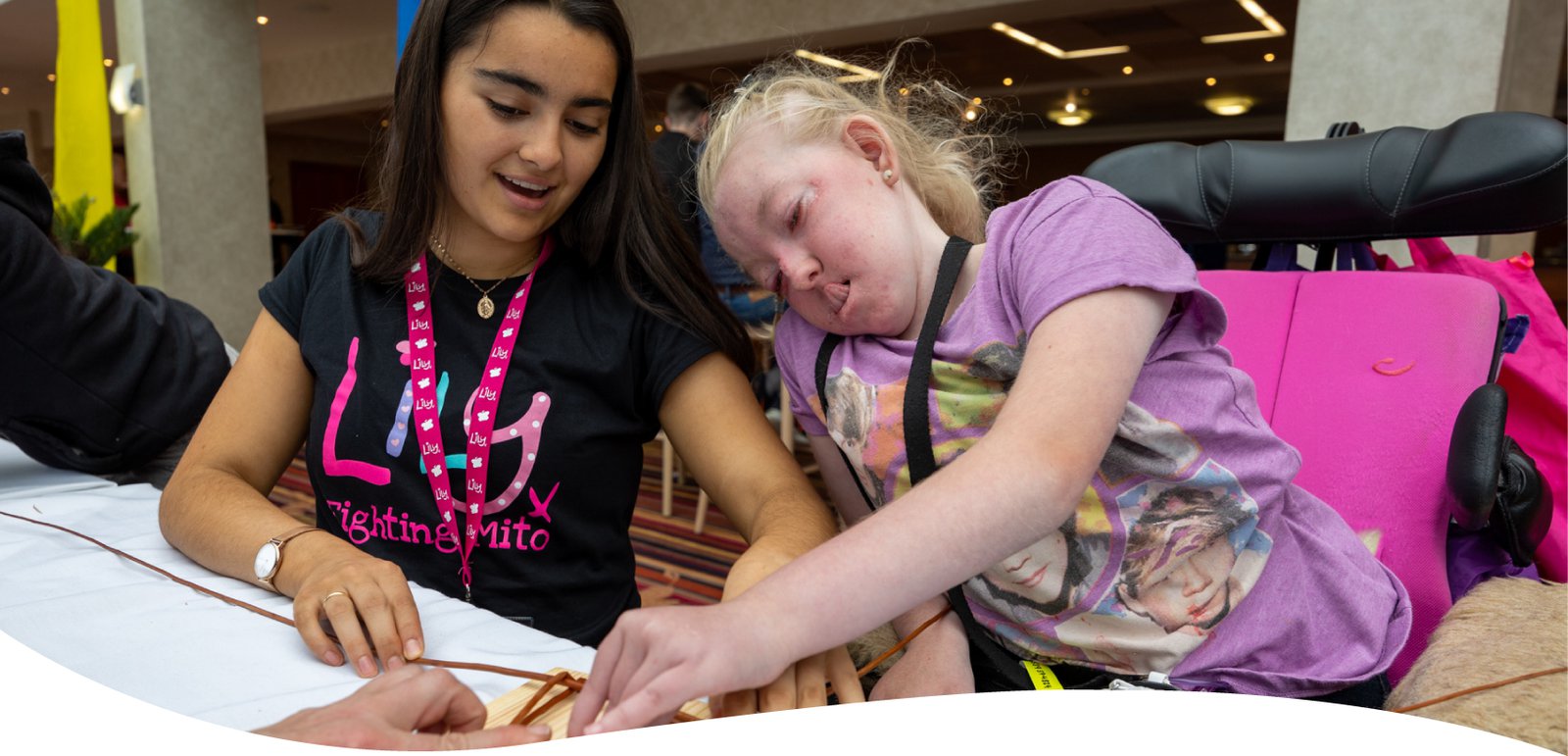 Our Mission
The Lily Foundation is the UK's leading mitochondrial disease charity and the largest charitable funder of mitochondrial research in Europe. Our mission is to improve the lives of people affected by mitochondrial diseases, while working towards a future where mitochondrial diseases can be effectively treated or cured. 
Our Strategy
We are actively pursuing our mission objectives in three key ways: 
We provide essential, ongoing support to patients, their families and designated carers.
We educate, inform and raise public awareness about mitochondrial diseases.
We fund scientific research into mitochondrial diseases in order to advance the search for effective treatments and cures.
Our Values
We understand that every mito story is different
Mitochondrial disease is a complex condition that affects people medically in a wide variety of ways. Every mito family will have different needs and different – often very difficult – choices to make. We respect every family's right to choose their own path in dealing with the disease and aim to support them where we can.
We respect the UK medical profession and its codes of practice
The UK is a world leader in mitochondrial disease research and in the standard of care available to mito patients. The Lily Foundation respects the expertise and dedication of the medical professionals we work with and adheres to the overriding principle in UK medical law that the interests of the patient always come first, which is not the case in all countries.
Solid facts are better than false hope
Living with a severely life-limiting disease is a daily battle that requires tremendous emotional and physical endurance. Rather than offer false hope to people in this situation we believe in providing them with clear answers. Every day we are increasing our knowledge about mito, and the more we learn the more effectively we can work together to overcome it.
Investment in research gets results
Supporting medical research into mitochondrial disease is a fundamental aspect of our work, not only because it could potentially lead to a cure but also because it helps to improve lives now. Lily-funded research projects have already resulted in faster, less invasive patient diagnosis and helped families affected by mitochondrial illness to have healthy babies. Several promising avenues for new treatments are also currently being explored.
The people we support are our greatest strength
We have built an incredible network of support among families dealing with mitochondrial disease. By bringing families together and listening to their needs we become stronger and better able to achieve our aims. Together our families are 'The Lily Foundation' and it is their amazing strength, energy and spirit that makes our work possible.