Niamh was born on 24th June 2004, a healthy 6lb 12oz. She was a very placid baby with the biggest blue eyes in the world. She barely ever cried and loved her sleep – maybe too much so, as she was often too tired to feed and as a result was slow to gain weight. At 7 weeks old she had her first (of many) seizures, and from that point onwards our lives changed forever.
The following 3 months were spent in hospital where she was thoroughly investigated, but medical professionals were unable to find any underlying abnormalities, although they did concede there was very clearly something wrong with her.
Over the following 9 months her seizures increased to 10, 20 then 50 a day - every day. Her development halted, she started needing to be fed through tubes and she was requiring more regular oxygen.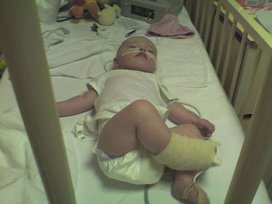 The drugs she was given did not help her seizures and by the time Niamh hit one year old she was having over 100 seizures a day - we were told to prepare ourselves that we could lose her any day – nobody could tell us what was wrong – only that she was very sick.
At 1 year old an abnormal EEG revealed she showed a complex epilepsy pattern called Migrating Partial Epilepsy of Infancy (MPEI).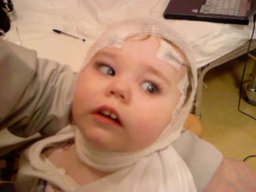 She was started on a high fat ketogenic diet to try and stop her drug resistant seizures, and miraculously she became seizure free within 6 weeks – this was totally unexpected.
We were quietly optimistic that she had defied medical science but our health professionals feared otherwise. Despite now being seizure free, it was soon apparent Niamh had other underlying problems.
Tragically the doctors were correct, and Niamh's development did not progress as hoped. She lost skills that she had learned and she developed further health complications including severe gastro-intestinal problems, muscle weakness, a movement disorder (tremor) and strong dystonic spasms which caused her considerable pain.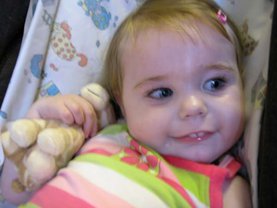 At aged 3 and half a routine MRI revealed she had extensive damage to an area of her brain called the basal ganglia and the brain stem. This damage was consistent with an underlying mitochondrial disorder known as Leigh syndrome.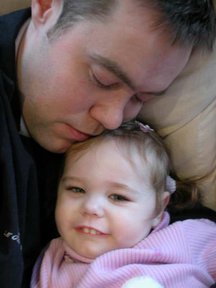 We were told her condition was fairly far progressed and degenerative. We were given an approximate life expectancy of a further 1-2 years.
Niamh continued to fight hard to the end - even in her last few weeks, she smiled and laughed with us and her baby brother. 
Niamh passed away on 9th February 2009, aged 4 ½.
We are incredibly proud of our little girl, who fought so hard all the way through her short life – She enjoyed life to the full, and we loved her unequivocally.  
It was not fair that our daughter had to suffer the way she did - Niamh had no chance of being treated for her condition as mitochondrial research was in it's infancy, and next generation genetic testing was not available. That was back in 2009 and thankfully things have moved on significantly since then.
Through the Lily Foundation gene testing program, children like Niamh are now given the chance of receiving a genetic diagnosis as soon as they show symptoms, and through the treatment research program, there is real hope that, in the not too distant future, children like her will be treated effectively and have the chance of living a normal life. Niamh was born too soon - born before the disease she faced was fully understood.
The Lily Foundation is committed to funding research to develop early diagnosis and treatments of these debilitating mitochondrial disorders, with the hope of saving many lives and suffering in the future, and I am incredibly proud to be working for the charity and heading up this vital work. 
Alison Maguire