Our beautiful daughter Jessica was born on 19th December 2013, she is our first child and th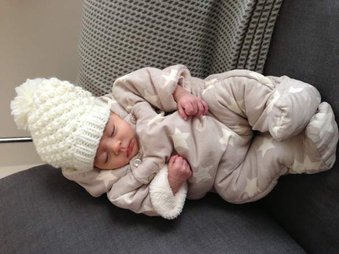 e first grandchild in the family. Jessica had what can only be described as a normal start but she had her first nasty cold at the beginning of May. As she progressed through this cold and through the other side we noticed that she had regressed in her milestones, lacked engagement and had become very distant. Over the next 3 weeks and quite a few tests we ended up at Great Ormond Street Hospital and on 6th June 2014 where we were told that she had a Mitochondrial Disease called Leigh's Syndrome, we were devastated.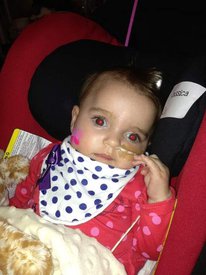 Our world from that day forward changed forever. It has been very hard for us but we know that we have to be strong for her. From what we understand and from what the doctors have said about her condition our time with her could be painfully short. She is the light of our life, we love her so much and there are times when our emotions get the better of us.
In Sept we had a horrible shock when she aspirated on her sick and ended up with pneumonia in PICU on a ventilator. As we sat by her bedside we realised that every second with our angel is precious and how quickly we could lose her.


As we reach her first birthday we continue to receive the amazing support of our friends and family. We are working together with The Lily Foundation to raise as much awareness as possible to help find a cure for this life shattering disease.