Our beautiful little boy Charlie Shore was born on the 6th February 2012, a healthy 8lb 5oz.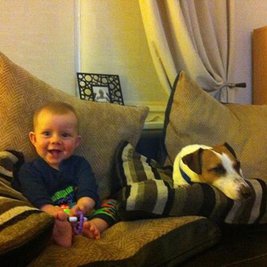 Charlie grew to be the happiest, smiliest, cheekiest little chappy you could ever imagine!
A few days after his first birthday Charlie started having strange eye movements, we took him to A & E and that's when our nightmare began.
After many MRI scans, Lumbar Punctures and genetic tests we were told that Charlie had PDHD a form of leighs disease.Charlie put up a huge fight against the disease.
On Christmas Day 2013 Charlie took poorly and never returned. Charlie died on the 6th January 2014 exactly 1 month before his 2nd birthday. He put up an amazing fight and we could not be more proud of our little lion.