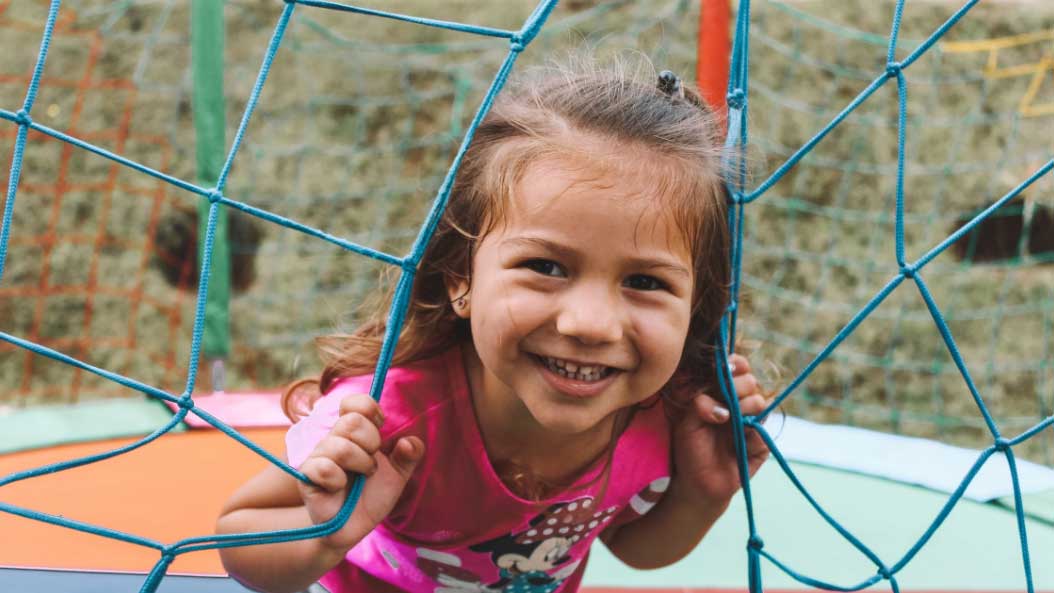 Transforming your garden or backyard into a DIY obstacle course is a great way to keep children busy, entertained and fit, and it's something the whole family can get involved in. You don't need any special skills or equipment, either – just a little imagination! We've put together some simple ideas to get you started. If you come up with more, we'd love you to share them!
1. Balancing beam
Balancing uses all the body's muscle groups and is a great challenge for children of all ages. All you need is a long, narrow piece of wood laid out on the grass. To make it a bit more fun, you can raise the beam a few inches from the ground by supporting it on a few house bricks. If you don't have a length of wood, a line of bricks will also work, or even the top of a low wall. 
2. Mattress long jump
In dry weather, why not bring the indoors out? A mattress piled with cushions makes a great long jump pit. Mark a 'jumping board' on the grass with a piece of cardboard, a few feet away from the mattress. This one is great fun when incorporated into an obstacle circuit. 
3. Tunnel crawl
Kids love crawling! Open up the ends of some large cardboard boxes and place them end to end to create a tunnel. Fill it full of balloons for an extra challenge. If you don't have any boxes handy, try pegging a tent's fly sheet to the ground with just enough slack to crawl under. 
4. Stepping stones
Bricks or paving stones are ideal for this, but you can also use roof tiles, breeze blocks, pieces of wood or even bits of cardboard. Place your 'stones' in a line, spacing them just far enough apart for little legs to reach. If the stones vary in height and size that adds to the challenge!
5. Hurdles
A pool noodle on two buckets, a broom handle on a couple of boxes, a bamboo cane… you can make hurdles out of pretty much anything. A series of hurdles of varying heights makes a great obstacle, especially when combined with the mattress long jump!
6. Ronaldo Run
Time to practice those dribbling skills! Place a line of paper cups two or three feet apart and challenge people to weave between them kicking a football. Set up a goal at the end for a big finish.
Tips
Making the course is half the fun. Encourage the whole household to muck in, and see what obstacles they come up with.


If you already have kids activities in your garden, why not incorporate them into your obstacle course? There's no obstacle course that can't be improved with a trampoline, slide, climbing frame or paddling pool!


Make things more competitive by seeing who can complete the course in the shortest time. If you lose your balance on the beam, or miss a stepping stone, it's back to the start of the obstacle!


For a real game-changer, why not make your obstacle course into an extreme egg-and-spoon race?