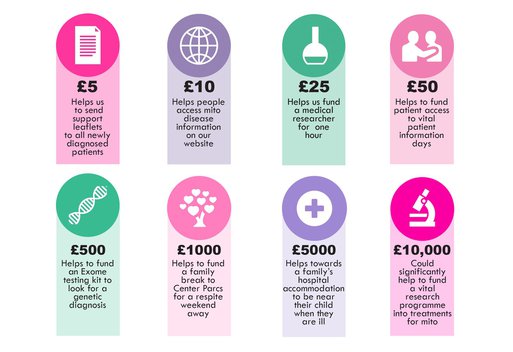 Thank you for supporting The Lily Foundation. Your kind donation will help us in the fight against mitochondrial disease.
Our mission is to support people whose lives are affected by the condition, raise more awareness and fund vital research into its prevention, diagnosis and treatment.
Over 10 million people in the UK suffer from diseases in which mitochondrial dysfunction is believed to be involved, and every day in the UK a baby is born that will develop mitochondrial disease.
The Lily Foundation is fighting to change this, and with your support we hope one day to find a cure.