Help us to get mito in the limelight! World Mitochondrial Disease Week (18th-24th September) is celebrated globally to educate and increase awareness about mitochondrial disease.
It takes place every year during the third week of September, so join us in the run-up to this significant week and help raise awareness of mitochondrial disease. Those of us directly affected by the disease are very aware of its existence, but there are lots of people out there who have never heard of this rare genetic disorder, so let's enlighten them!
Spreading the word is a powerful way of helping everyone affected by mito. Getting it in the public eye helps drive research, boost donations, and improve clinical services. So even if you only tell one other person about mito during this important week, you've already made a difference.
When is World Mitochondrial Disease Week 2023?
This year's awareness week runs from Monday 18th to Sunday 24th September. We've got loads of fun and exciting things planned to help get mito in the spotlight, so please get involved and help raise awareness of this rare genetic disorder. We all have the potential to make a huge impact, whether that's at work, in school or within our local community, so together let's make this year's event the biggest yet! 
Please note: if you're a member of one of our personalised fundraising teams, we'll automatically be sending you everything you need to get involved in this year's campaign.
---
Take a Stand
Setting up a Lily awareness stand is a great way to raise awareness about mito in your community. Our awareness packs include everything you need for your stand, including leaflets, wristbands, stickers, bunting, balloons, pin badges, a fundraising pack, poster, collection box and Lily T-shirt.
Why not ask permission to set up a stand at your local school, supermarket, sports centre or health centre? Any location where there's plenty of passing foot traffic is ideal. We're aiming to get Lily awareness stands set up all over the UK in time for WMDW. If you'd like to get involved please request a pack.



---
Share a Bear*
We'd love to get out all over the country spreading the word about mito, but unfortunately there aren't quite enough of us at Lily HQ! That's where our bears come in. They're going to be travelling around the nation informing anyone who comes across them about mito.
But they can't do this without a bit of help from you, so please get involved and help set our adventurous little bears off on their adventure. If we're sending you a bear, or if you come across one on your travels, please share on your social channels and tag The Lily Foundation. We've also set up a Lily Share a Bear Facebook group which you can visit to see how far they've all travelled.



---

Share Mito Facts
As we know, social media is a powerful medium for raising awareness. We've put together some hard-hitting facts about mitochondrial disease for you to share on social media. You can add your own personal message in your post, but don't forget to include the #MitoAware hashtag.
We'll be sharing a new fact every day during WMDW, but you can download them from the above link and share them yourself whenever you like. And while you're busy spreading the word to the grown-ups, we've got plenty of mitochondria fun facts and puzzles to keep the little ones occupied too.
---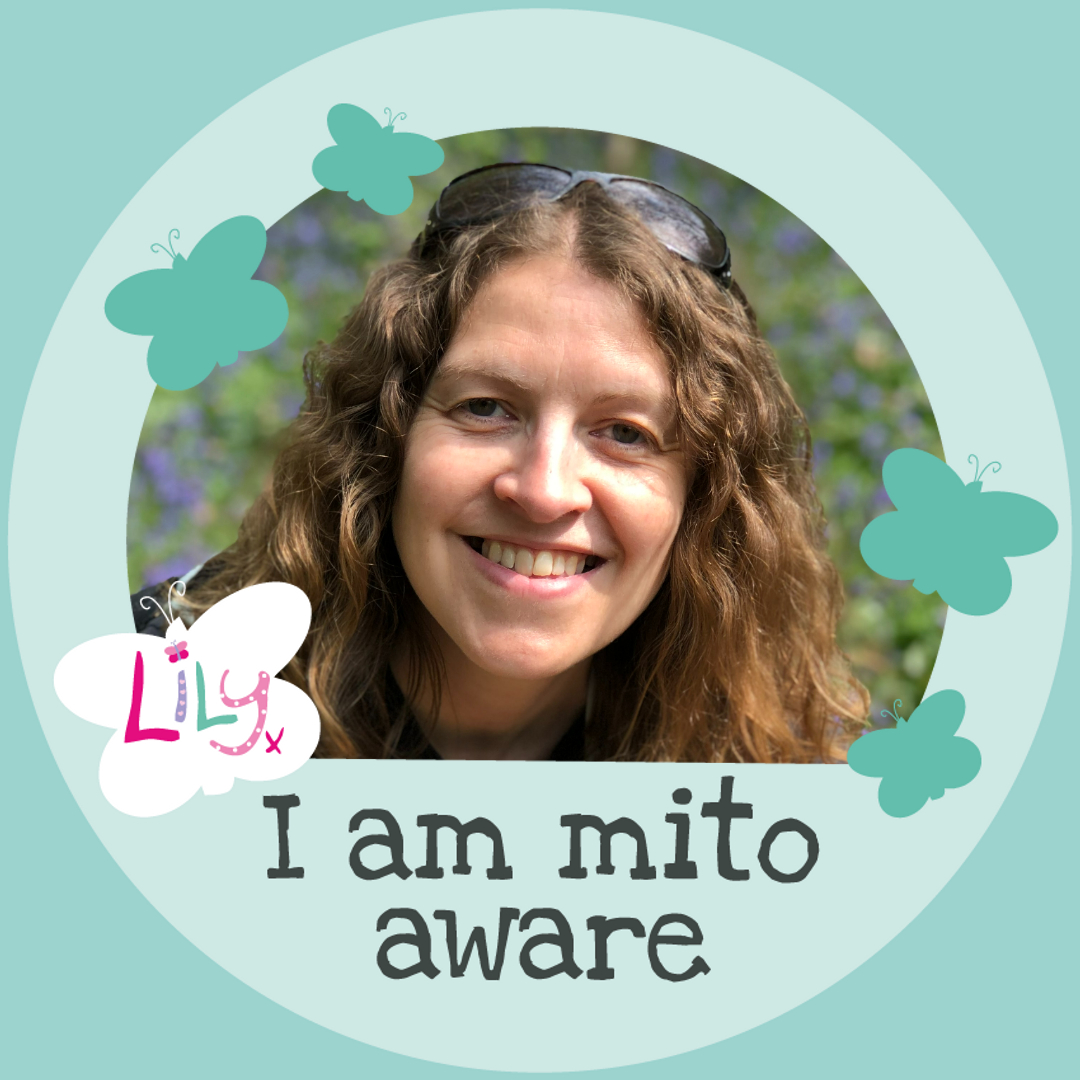 Get yourself twibbonized!
We've created a World Mitochondrial Disease Week twibbon which you can add to your social media account, so everyone can see instantly that you're supporting our campaign. Here are some simple instructions to help you through the process:
Visit twibbonize.com/lilywmdw on your phone or computer.
Scroll down to the World Mitochondrial Disease Week frame and click 'Choose a Photo'.
Upload any photograph you would like to use as your profile picture. You can readjust and crop to best suit your chosen image, and when you're happy click 'Next'.
Twibbonize will now add the frame to your photo. When it's done your new profile picture will be ready to download. Please note: on mobile devices you need to click download and then hold click on the final image to save it to your phone.
Now you're ready to upload the icon to any of your social media accounts and help spread the word about mito.
---

Light Up for Mito
Every year, buildings and landmarks around the world are lit up green to raise awareness about mitochondrial disease. This year, Light Up for Mito takes place on Saturday 23rd September.
If there's a significant building or monument in your local area, why not ask your council or the site administrator to get involved? We've already got lots of historic monuments taking part, like Gateshead Millennium Bridge, Mersey Gateway Bridge and Hylton Castle, and we've put together a letter for you to download and fill in to make the process really simple.
Lighting up green is a great photographic opportunity for social media, and a fab way to raise awareness because local press will often pick up the story.
---

The Butterfly Run
And finally, while we're busy raising awareness of mito, there's a great opportunity at the end of the week to shine a spotlight on other rare diseases too. The Butterfly Run, an accessible event organised by Cure EB, is taking place on Sunday 24th September at the Queen Elizabeth Olympic Park in London.
It's about people of all ages and abilities taking part and challenging themselves to run, walk or wheel a 1k, 5k or 10k race. There's also face painting, balloon modelling, sack races and plenty more entertainment for everyone. We have guaranteed places and all participants will receive a Lily Foundation performance top and fundraising top – all we ask is that you commit to raising £50 to support our work. So sign up today and let's finish this momentous week on a high!
---
Why raise awareness about mito?
Researchers have discovered links between mitochondrial dysfunction and other conditions including Alzheimer's disease, Parkinson's, diabetes, cardiac issues and some cancers. Scientists believe that in focusing on mitochondrial dysfunction, they may be able to devise effective treatments and potential cures for mito and help the millions of people who suffer from these diseases too. That's why it's so important to spread the word.
Whatever you choose to do to mark World Mitochondrial Disease Week, don't forget to tell us. Tag us on Twitter or Facebook or email 

[email protected]

 and we'll make sure everyone knows about it!
*If you'd like to get involved in our Share a Bear campaign, we're asking supporters to follow the link above to request a Take a Stand pack and then help spread the word about mito within your local community too.