Thank you for choosing to donate to The Lily Foundation, and for being part of our community. Without your support, we couldn't do what we do to fight mitochondrial disease.
Every other day in the UK, a baby is born who may develop mito. There are currently no effective treatments, and no cure, for this complex and life-limiting disease.
We are leading efforts to change this. Our long-term mission is to find a cure, and we fund pioneering research to that end, whilst also supporting patients and families affected by the disease and raising awareness of it.
Mitochondrial dysfunction has been identified as a key factor in other, more common, diseases including dementia, Parkinson's, epilepsy and cancer. So the research studies and clinical trials we fund stand to benefit not only those with mito, but potentially millions of others too.
That's why, despite being a little-known disease, mito could be the key to one of the most important medical breakthroughs of our time.
So every penny you can spare for our charity, whether that's £5, £10 or any other amount, will go towards raising awareness of the disease and funding the pioneering research that's needed in order to discover treatments and a cure for it, as well as supporting children and adults affected by the disease as they navigate their mito journeys.
Donate through JustGiving to help The Lily Foundation fight mito and find hope for patients and their families.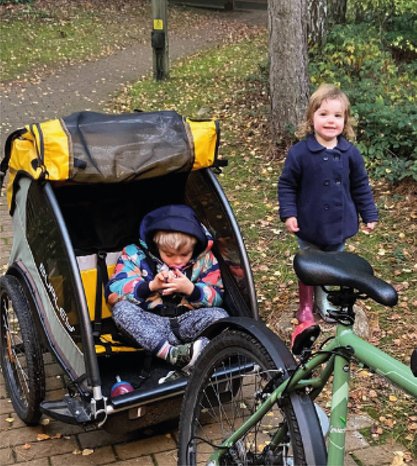 We've just got back home after a wonderful time. Toby had an absolute ball. He was in heaven in the whirlpool. We've had bike rides, went on a pedalo, lots of beautiful fresh air and even more smiles. Can't thank you enough for sending us."  - The Brewer family